Q:

Hi Ithaca blog :) I'm a junior in high school and my hs visited recently. I absolutely fell in love with your music program. I'm interested in majoring in performing arts but I also love English. Would it be possible for me to double major?
seventy-times-sevenn
Hey there! Double majoring is certainly a possibility but we also have a major that allows you to combine your love for music and english, called Music in Combination with an Outside Field. I would definitely consider this if you're interested in multiple disciplines.
This is one of two commercials created by IC alumnus Jason DeLand '98 and his marketing agency Anomaly.  Read about how he got into advertising thanks to his experience in the Park School of Communications and went on to create his agency.
Q:Hi, I applied early action to Ithaca, and the site says that I should be notified of a decision by today, but there has been no update. Do you know when decisions are released?

Anonymous
Decisions will be released on a rolling basis through this week.  However, if you have specific questions about your application, you should definitely contact the Office of Admissions.
Recently Ithacappella, IC's all-male a cappella group, made their annual trip down to Staten Island to collaborate with, and inspire, the 5th graders that make up the PS22 Chorus. During their visit, they recorded this amazing rendition of OneRepublic's "Counting Stars".
Children singing a cappella, what could be cuter?? There may be some future Bombers in this chorus!
If you have family or friends who are graduating from IC tomorrow and you're unable to attend the ceremony, we're going to broadcast it on our Livestream channel tomorrow starting at 2:00 p.m. Congratulations to all of the graduates!!
Last year we created a playlist to help you study. What can we add to it for you this year?
How it feels when you get home for Thanksgiving break and you see your best friend for the first time since leaving for college.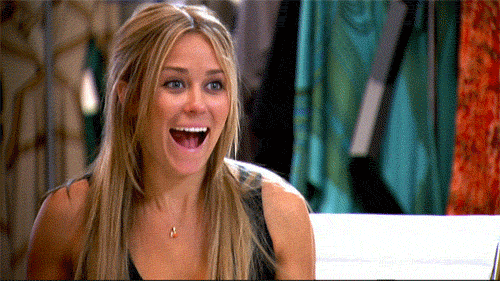 Q:Just wondering if IC does academic acceptances and when I would possibly know, auditioning for the BFA MT program

Anonymous
IC only does academic acceptances for Pre-Med.  I believe you would find out in February or March.
Q:What kind of opportunities are there for exercise? Also, what kind of healthy dining options are there?

Anonymous
There are TONS of opportunities for exercise.  Anywhere from working out on your own all the way to intramurals.  Check out all of the opportunities from our Office of Recreational Sports website.
We take healthy dining very seriously.  Along with healthy dining options in the every day menus, you can also find stations throughout campus for people with special dietary needs.
Q:I am currently a senior (male) and I'm looking to apply to Ithaca (which is my number one school) and I would love to be part of the XC team but I'm not sure whether I'd be good enough to run for the team. I'm not sure whether to e-mail the coach or not. What can I do? Thanks!

Anonymous
In case you hadn't heard, we've extended our deadline to submit your application for early decision.  You have through tomorrow, November 8 to apply.  
Hurry and apply before it's too late!!
It may sound completely cliche, but while touring the Ithaca campus, I knew that this was the place I was to spend the next four years of my life. Being that I will be a music education and performance major, Ithaca offered the best and most comfortable setting for my intended career path.

I…
LOVE this!!
Q:Hello! I'm an international student and i'm applying for musical theater, i was wondering if i could submit the audition online, thanks!

Anonymous
Yes, you can submit an audition online.  However, video submissions are not generally given the same scholarship consideration as on-campus and regional auditions.  You can find out more about the audition process here:  http://www.ithaca.edu/music/admission/auditions/.
Q:I am incredibly interested in Ithaca College, and I plan on applying Early Decision. Would I have a better chance of being accepted and/or getting scholarship money? Money would be an issue if I went to Ithaca and I was wondering if scholarships are common.

Anonymous
Applying Early Decision or Early Action doesn't necessarily give you a better chance for being accepted.  You can apply Early Action at the very least so that you can find out if Ithaca College is going to be a realistic opportunity for you.  To find out more about these two, visit our website: http://www.ithaca.edu/admission/earlydecision_earlyaction/.  NOTE:  The Early Decision deadline has been extended until this Friday, November 8 so there's still time to apply.
Scholarships and financial aid are determined by a number of factors.  About 70% of IC students have some form of financial aid.
Q:Hi there! I was wondering how rigorous the gymnastics program is. Like how often/long their practices are?

Anonymous
The gymnastics team practices 3 hours per day, 5 days a week.