"College hidden in the Leaves." #ithacacollege #icfall2014 #fall #autumn #beauty #nature
Q:I am a senior in high school right now, and I want to major in Psychology. Ithaca is definitely my top choice out of the colleges I'd like to go to. I don't know if I would get in though... my cumulative gpa is a 3.64 and my class rank is 155. I have taken 3 different AP classes, however. My SAT score is about a 1700. Extracurriculars include choir and volunteer clubs (and spanish club freshman year), which isn't much. Do you think I could get in?

Anonymous
If Ithaca College is one of your top choices then I think the best thing to do is to just apply and see what happens.  We have a number of different application dates that you can take advantage of, with Early Action coming up on November 1.  Just click here and you can start the application process.
Amazing. Thank you @IthacaCollege. Colleges, take note. We collect degrees. (at Ithaca College)
Thanks for coming to campus, that performance was legit… not so sure about the diploma.
BLOCK ONE IS THIS FRIDAY!!

730 pm in Emerson Suites.  Come meet our 6 new ladies and hear us sing some new (and old) tunes. 
Can't wait to see what you all have planned for us this semester!
i was walking around and saw a professors door…

college is amazing
recently married couple jumps off one of the gorges in ithaca to celebrate their marriage. another reason why this school is just absolutely beautiful :)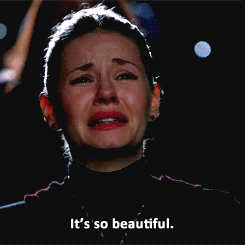 Grab your copy of "The Good Lord Bird" Class of 2018ers and head up to the A&E Center. The discussion about your First Year Reading Initiative book begins now!
During Convocation today, the speakers encouraged the #ICClassOf2018 to explore very opportunity presented to them during their four years at #IC. (at Ithaca College- Athletics and Events Center)
Happy #ICMoveIn Day!! Look for our #ICSocial Street Team members who are looking to snap a pic of you for a chance to be on our Instagram account today! (at Ithaca College)
It's 8.20.14 and we're excited to reveal the new look and website for Ithaca College athletics.  See how this new visual identity will unite all of our sports at http://athletics.ithaca.edu.
"I have more Bomber pride than ever." 1 day to 8.20.14. A great day to be a Bomber.
Response To Homesick Question
Hey there! '07 alum here. I similarly came to IC from about four hours away and didn't have a car my first year. The funny part is… I actually remember the people who HAD cars saying they were the unhappiest. They'd drive home every weekend while the rest of us were bonding in the residence hall lounges or doing all kinds of fun events on campus. Think of the distance as an opportunity to start fresh and really get to know an amazingly warm and welcoming community!
You've seen our photos teasing that something is coming to Ithaca College Athletics. Here is a small sample of what you'll see when all is revealed on 8.20.14. A great day to be a Bomber.
Q:To your homesick anon: When I chose to go to IC, I was choosing to go to a college that was a 5.5 hour drive away from home. I wouldn't have a car, and no one from my high school was going there. I was nervous about being extremely homesick (much like you). I met my best friends through the Protestant Community (check out Evensong) and by getting involved in ICTV. It actually got to the point where my dad would text me to remind me to call home because I hadn't in a while!
aginsbe1
And this is why I love our community! Thank you for the words of advice for our homesick future Bomber.
Q:I'm coming up to Ithaca from five hours away, and I'm so nervous I keep crying. Any suggestions to ease homesickness?

Anonymous
Put yourself out there when you get here.  One of the many things you'll have in common with your classmates is that everyone is nervous (and many are homesick) at first.  The more you get involved and make new friends, the more IC will feel like a new home and the faster your homesickness will go away.  
If you still feel homesick after that, don't be embarrassed to reach out to friends, faculty or staff to help get you through it.  We're all here for you!